About Brian Vaughan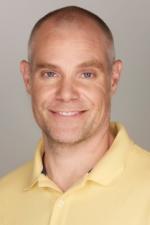 Brian Vaughan
Contact Information
Mobile: 602.614.4901
Fax: 480.658.0670
NMLS #: 1054261

Office Address
366 N Gilbert Road, Suite 204 & 205
Gilbert, AZ 85234
ENOUGH ABOUT ME:
Hello, my name is Brian Vaughan, and my goal is to make purchasing or refinancing your home a straight forward and enjoyable process. I grew up in Portland, OR, and have lived in Arizona for 18 years. I've been a mortgage professional for 11 years, and before that was in the fitness industry for 10 years, as the Director of Education for 15 health clubs. I enjoy being active as much as I can (even in the AZ heat!), and enjoy spending time with my son, who is 15 years old and very busy as a drummer for his HS marching band. I am licensed in Oregon and Washington as well as here in Arizona.
WHAT I DO ALL DAY:
My job is to provide the financing which will make your life successful when it comes to mortgages. This could mean purchasing the home or property of your dreams, refinancing, or leveraging your equity for debt consolidation or home improvement. I have years of experience doing the Conventional, FHA, and VA loans that make up the majority of residential loans. At Peoples Mortgage we also offer specialty programs such as USDA, and various down payment assistance programs (DPAs).
GETTING A MORTGAGE DOESNT HAVE TO BE STRESSFUL!
Residential lending can be an overwhelming and frustrating experience, but my objective is that it doesn't feel that way for you! You may be one of the significant number of people who are just a few credit adjustments away from moving your finances forward, and part of my job is to accelerate that process.